watch Liverpool vs West Brom live 11-02-2013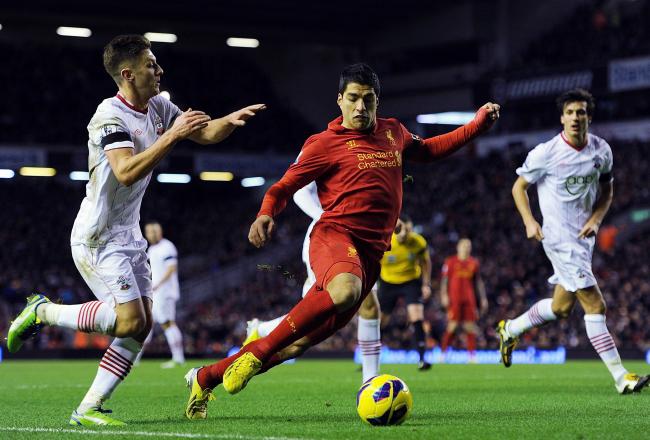 Liverpool vs West Brom - Premier League
2012/2013 English Premier League, Round 26
Match date: 11 February 2013 - Kick Off Time: 20:00 GMT
Venue: Anfield, England
Referee: Jonathan Moss
On Monday, 11th February at 22:00 (CET), Liverpool FC will host West Bromwich Albion at Anfield for Round 26 of the 2012/2013 English Premier League. The Reds will be out for blood after losing 3-0 to the Baggies earlier this season.
Liverpool are coming off back-to-back draws against Arsenal and Manchester City, and in both matches the Reds held the lead heading into the latter part of the second half. Brendan Rodgers has assembled a fearsome attack but defensive issues have given evergreen Jamie Carragher another chance to stake his claim at the center of defense. Liverpool will be eager to bury this one early as West Brom has been a thorn in their side over the last few seasons.
Steve Clarke will have to do without defender Goran Popov, who begins a three game suspension after spitting on Tottenham defender Kyle Walker in last week's match. West Brom have struggled at the start of the year, adding just one point to their tally in five chances so far. Against Liverpool they've had a tendency to be at their best so Steve Clarke will fancy this a good chance to get his side back on track.
Cannel:
Italian Sky Sport 1
C + Sport Poland
ViaSat Ticket 2
Abu Dhabi Sports - HD 3
Abu Dhabi Sports - HD 5